Platinum Recovery provides good starting pay and ways to grow your compensation, including generous, clear and engaging incentive programs. You'll find good leadership, a great atmosphere and more flexibility here than with many other employers.
Why Join
Platinum Recovery?
Incentives and Competitive Compensation
We offer competitive starting wages and a generous incentive structure based on individual performance and consistent work for each employee. Our team environment provides the opportunity for daily wins on the job, including the potential to leave early when daily and weekly goals are accomplished. When the team wins, you win!
Encouraging and Energetic Environment
Platinum Recovery is a place you want to work. You'll enjoy the unique ways we make meeting your goals fun and motivating. We believe it takes a supportive team to reach your potential, and you'll find that right here.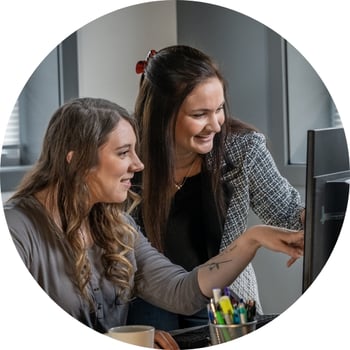 Top-Tier Training
Employees are provided with numerous opportunities to grow internally. We offer paid, on-the-job training from accredited institutions that help our employees learn new skills and advance their careers. Currently, we offer customer service training and medical billing training through the Washington County Career Center. Through our training programs, employees can earn credit for college level courses and gain industry accredited certifications.
Internal Career Advancement
When our employees demonstrate excellence in their current position and the desire to learn new skills and tasks, we recognize and reward their dedication. Most of our middle management hires are from internal promotions.
Benefits Focused on You
Health Insurance (50/50 employee/employer) · Life Insurance · Simple IRA with Company match · PTO